At Tukk & Co in the Melbourne Docklands, Gabrel and his team are making their way through a constant wave of customers, welcomed by the familiar aroma of espresso coffee, made to go – or linger at the bar.
Gabrel, Manager of Tukk & Co takes great care in his approach to his (and his teams) coffee service. Quality is at the forefront, followed by consistency. His relationship with coffee was solidified when he moved to Melbourne 3 years ago from Malaysia, he quickly built a solid foundation of coffee skills as a Barista, immersing himself in the community of Melbourne coffee events and cafes.
In his search for a deeper understanding of his coffee service, he presented to Tukk & Co the concept of roasting their own coffee. Gabrel recalls, with some little persuasion and a convincing P&L financial statement, the idea was accepted and with it an exciting new chapter in their coffee service.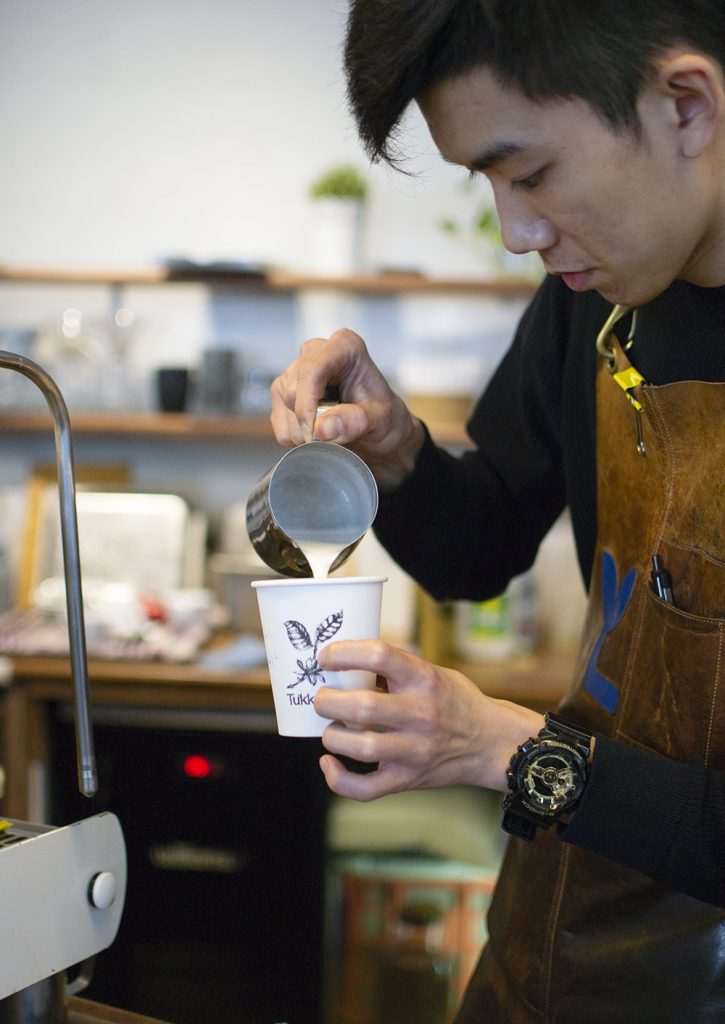 Gabrel

"I've always wanted to run my own coffee shop, I get this same enjoyable feeling when I'm serving my customers in Tukk & Co"
Tukk & Co's roasting experience started with a house blend aptly named "Blue Tail" consisting of Columbia and Guatelmala. Transitioning their supply through their espresso opened up a new conversation. Gabrel's approach was to invite customers to give feedback on their new experience, during this exchange he'd share the story of his roast, the coffee varietal and how he was working towards the best interpretation of each origin.
In recent months, since joining Criteria Coffee as a roasting member, Tukk & Co's roasting technique has taken on a new approach. The "Blue Tail" blend has continued to develop in flavour with a helping hand from Craig (Founder of Criteria Coffee), there is a new found sweetness and clean finish.
A new addition to Tukk & Co's very own roasted selection is an assortment of 'Single Origin' coffees for retail sale. Gabriel has a clear vision for the styles of coffee he wants to produce. Taking the time to source his own green beans, sample roasted and cupped for the final selection. So far, sitting proudly on their product shelf are offerings from Kenya , El Salvador and Guatemala.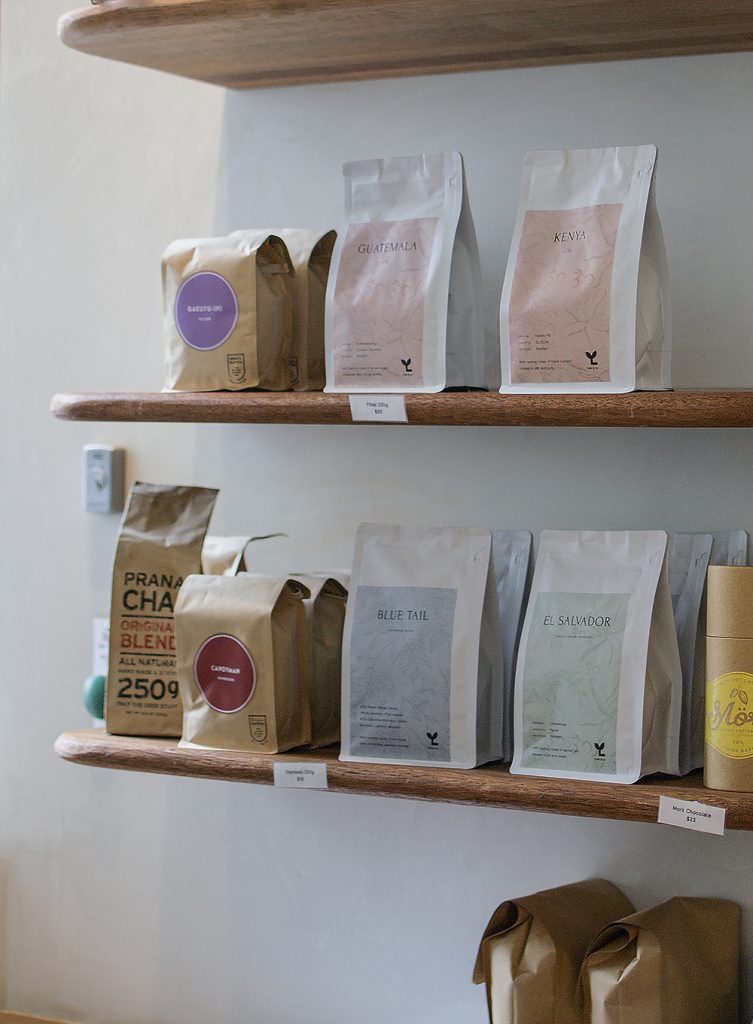 – Craig Simon.

"Sharing the experience of discovering a new coffee and finding it's best expression in the cup, is something that we savour at Criteria"
In Craigs opinion, "roasting isn't an exact science, like many artisanal crafts, the maker relies on his tools and intuition to guide the process. There isn't a text book or video tutorial that can give you the kenetic experience of listening and reacting in real-time to the roaster. Working to assist Gabrel and Tukk & Co is a reminder; practise makes perfect". It is very clear that Gabrel is pushing his product in new directions, striving for perfection and making great progress with the taste of his coffee.
Tukk & Co.
720 Bourke Street, Docklands. Melbourne. VIC